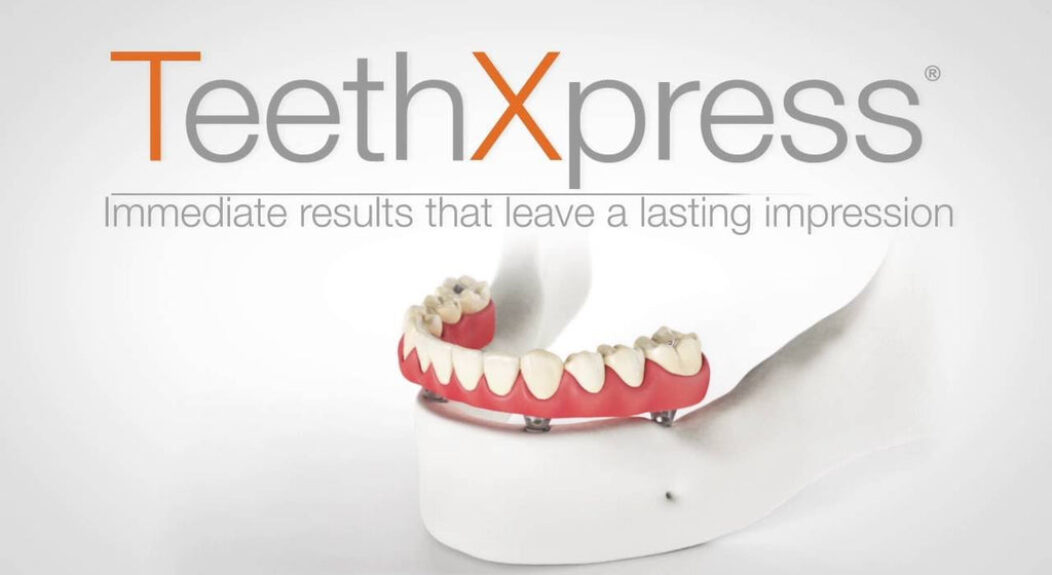 TeethXpress – The benefits of teeth replacement in a day
5th February 2017
Millions of people throughout the world are missing enough teeth to require the use of dentures. However, many people that wear traditional dentures struggle with them as they won't stay in place, making it difficult to eat certain foods, and even making speaking difficult at times. The good news is, there is a solution.
Dentures can be supported by implants that hold them in place, allowing them to perform and feel more like natural teeth. Due to the many benefits of dental implants and their long-term effectiveness, the number of patients choosing dental implants is growing at an increasingly fast pace.
Whilst dental implants for patients missing several teeth used to require several visits to the dentist, revolutionary dental treatments like TeethXpress allow dentures to be secured in a single session. Under local anaesthesia and sedation, 4 to 6 implants can be placed into the jaw, and dentures can be attached to abutment posts on the same day.
There is a long list of reasons to choose TeethXpress if you are missing several teeth, or have problems with your dentures:
If you are tired of problems with loose dentures, it's time to consider whether dental implants could be the best solution for you. All patients are different and results may vary, so to find out if you are a suitable candidate for TeethXpress treatment, you can contact Ochilview Dental and Oral Surgery today by calling 01501 731 711, contact us online, or ask at your next appointment.
Back to Blog